With the stress of the working, people now pay more attention to their health and participate into the sportings, exercising. We also are in need of producing Sports Towels of better quality, strong functions, easy to use and good prices. Here is the newest model for this year, Sports Towel With Pocket, material is microfiber of antistatic, antibacterial. The water absorption and soft touching has been enhanced to give users more valued experience. We also improve the package of the sports towels to be in net pouch which is easier to carry. It can be used as Gym Towels, Travel Towels, running Towels... the pocket is considered to contain some small accessoires.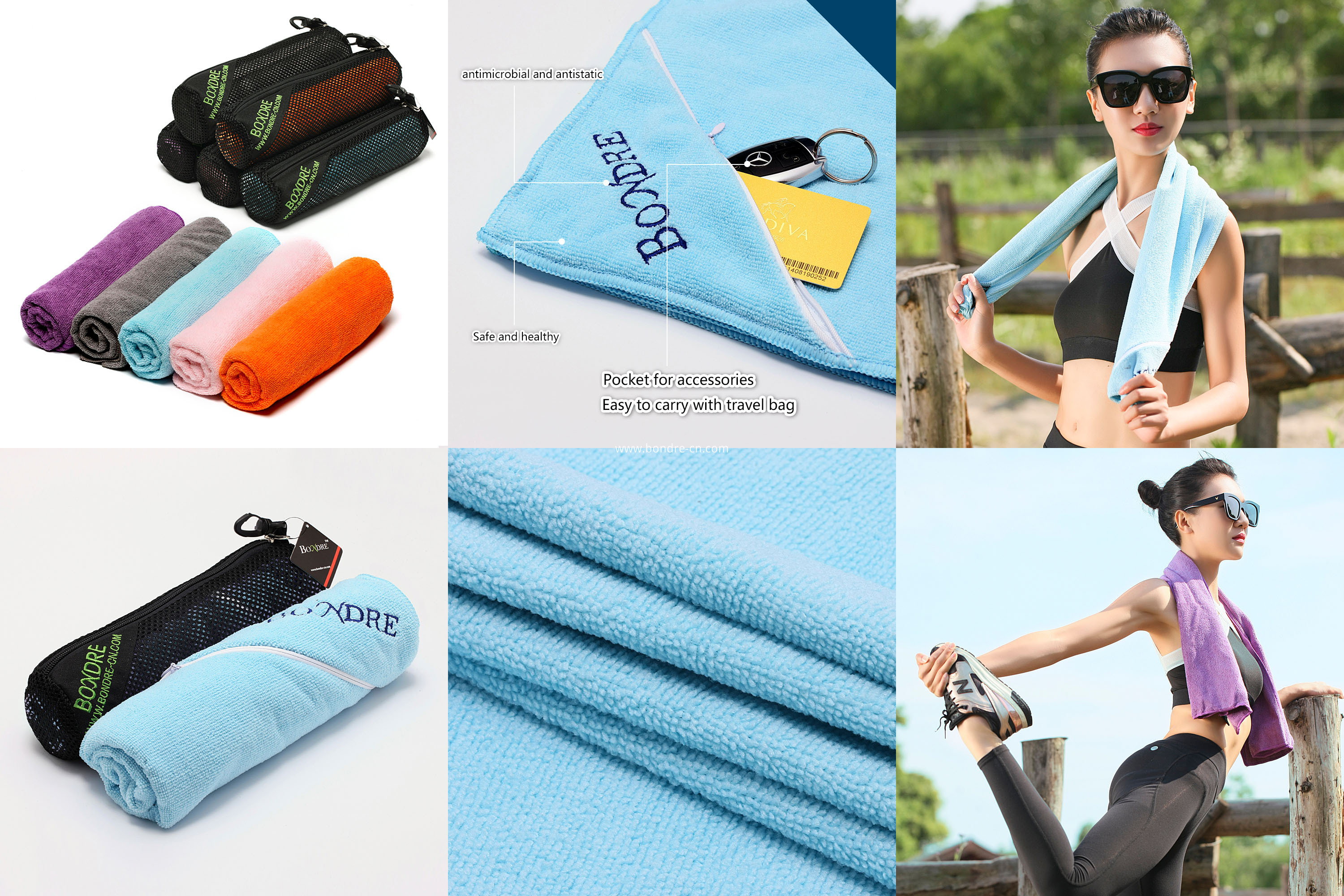 Also, we have basic design using suede Fabric which has been popular for years due to the ultra soft feeling of touch, super water absorbent.

Please contact us without hesitate for more details and free samples, we hope you can bring our products to the people who love sporting and lives!